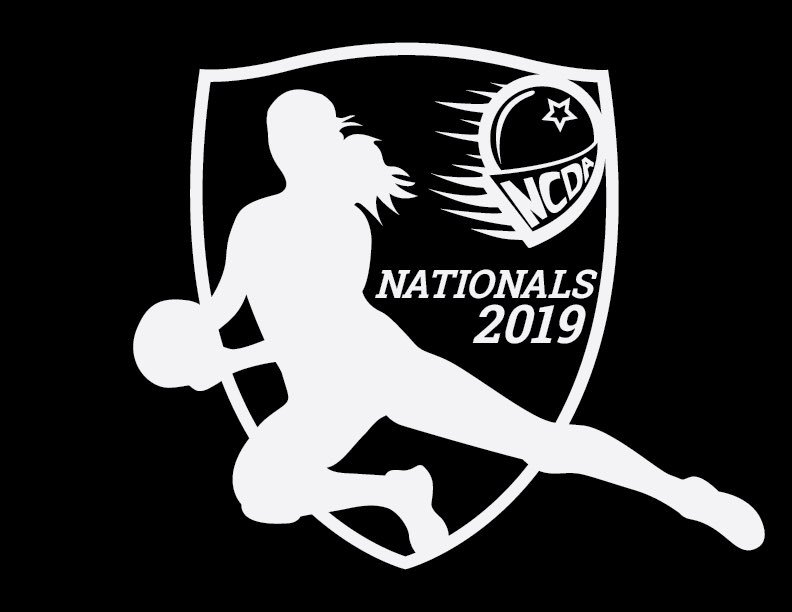 March 8th is International Women's Day. Due to this occasion, we thought it would be a great time to spotlight a few female dodgeballers in the NCDA. Thank you to Gwendolyn, Jessica, Katie, Treanna, and Rebecca for providing us with a brief writeup of their experiences in this league!
Gwendolyn Johnson (UNL)- Dodgeball has done a lot for me in my almost two years of college. It started out as a way to get to know my new friends and it turned into the main reason I stayed at UNL this year. I think dodgeball is a great way to relieve stress and have fun during the week. The tournaments are a good way to make connections with people at other schools and a good way to make new friends. My favorite parts of dodgeball is either nationals or the first tournaments of the season. Nationals is an amazing experience because people get to see the best of the best play against each other and possibly play against them. Last year Nationals really opened my eyes to what my team could be if we practiced and worked hard. The first tournaments are so fun because other teams get to see how each other fair with losing their seniors and how their newbies hold up.
Jessica Blum (UNL)– I found dodgeball when I wasn't looking for it. As a freshman coming into college, I sought after clubs to get me involved and to make friends. Instead, I found an organization that pushes me past my limits and makes me a better person each practice, game, and competition. Dodgeball is underrated in every aspect. I cannot wait to see it grow in popularity as time goes on. It's gritty, and it brings out the soul of aggression. Dodgeball, naturally, is very competitive so I enjoy digging in to my emotions to find the strength to push myself athletically and mentally. I love catching, then staring down the opponent. It's very important to catch, and can be the momentum shift that decides a game. I look forward to the future, as the fans won't know what hit them.
Katie Rayburn (NSULA)– Dodgeball was never just another sport for me—It was a way to stand on equal footing with anyone, guy or girl. I love playing sports, but I found that most sports either separated guys and girls or the girls were severely looked down on. In dodgeball, we all learn you should never underestimate anyone, and everyone can enjoy playing. I have made so many friends over the years through the club sport, and I learned a lot about what it means to have a leadership role. As president of Demon Dodgeball, I learned how to deal with people, on and off the court, in order to make sure everyone is having fun and the team can enjoy events like tournaments and nationals that require a lot of funding. When I first began college, I decided to try out as many clubs as possible. I am so glad I chose to go to a dodgeball practice that first year, and I will be terribly sad to no longer be able to participate at tournaments after this semester as I graduate with a Masters. These past five years have been all the better for having joined the team, but thankfully I will be staying around as a coach! I look forward to seeing our dodgeball family grow and develop in the coming years!
Treanna Bidlack (BGSU – Alumni)– Honestly joining dodgeball was the best decision of my college career. It was the first group on campus that I joined and did so by myself. I was scared walking into that first practice after campus fest that night. It was kind of a lightspeed intro into the rules and all the veterans were there that night. The craziest part is that I ended up getting destroyed in the legs, about 20 minutes into that practice, by none other than Tyrell Smith. It hurt like hell, started bruising almost immediately and all I did was stand there looking down saying what the heck just hit me. He apologized profusely and made sure I was okay and practice continued like normal and I couldn't have been more excited. I showed up that next week, proudly showing off my massive bruise and never looked back. Dodgeball was always a talking point for me and something I became very passionate about. I told everyone I could about it, making sure that everyone that knew me, knew about dodgeball.
I'm not sure I would say I had an impact on the league, but I think I helped some other women to join the team and be more confident in their ability to have an impact on the court. The biggest advantage to female players in the league is that most men underestimate us. I can't tell you the number of times I caught someone out or got a great tag on them because they didn't expect me to be good. I guess my ego would say between my four years at BG, I did a great deal in helping other female players to join and play and love the sport as much as I did. Whether it was teaching them my technique for throwing or what's the best way to grip the ball, I tried my best to help others to improve. I hope the future of women in college dodgeball is more prominent than what it was when I was in the league. I see more and more teams without female players on their teams, or if they have them, they spend most of the game, if not all of it, on the sideline. Throughout my four years, with one of them as a captain, I couldn't tell you the number of times I heard the other teams asking the captains how BG had so many female players. In my opinion the number one reason was that they treated me like a teammate, not just a "girl". They took the time to show me how to throw, catch, and block properly. They never let you off the hook if you were the last one in, they threw at you just as hard as the boys if not harder, expecting you to go for the catch every time. This wasn't because they were mean or didn't like us, but because they knew what it was like in real tournaments and wanted to make sure we were ready for whatever came our way. If I could control the future, I would wish that women in the league are on every team and were standing right there on the court making plays, calls, and those clutch catches that win their team the point. For that to happen, teams need to be more encouraging and receptive of the idea that women can make difference on the court. Not that I am saying every team is sexist or mistreat their female teammates, but maybe next time take a little extra time to help them learn to throw a little better or adjust their grip on the ball to show them that the difference between the ball going into the ground or at their target is their thumb placement.
All in all, good or bad, I wouldn't have traded my time in the league for anything in the world. It has given me some of the greatest friends I could ask for, and so many experiences that I couldn't have imagined. Between the long car rides to tournaments and the many Thursdays we spent at Buffalo Wild Wings after practice I couldn't have learned more about myself and grown as a person. Not only was I more confident in myself as an athlete, but as a leader as well. Thanks to all my past teammates for being there for me and helping me to be the person and dodgeballer I am today.
Rebecca Shappell (MSU) – Playing dodgeball in college taught me more about myself than I thought it ever would. Dodgeball gave me a confidence that I could carry throughout my life. I learned how to lead others and have a strong work ethic. When I needed it most, dodgeball gave me an outlet to release all of my frustrations and emotions. I gained irreplaceable friendships that translated over from court-side to classroom that have given me more memories than I can count. Through the numerous highs and lows in my college career one thing remained constant: dodgeball. Without my team and this amazing sport, I really do not know where I would be in my college career or my life. I wouldn't replace the many car rides, multi-state travels, late practices and early game days for anything in this world.