This Saturday, North Georgia will play host to Georgia Southern and Central Florida in a South Region clash that will have a major impact on the region moving forward.  Below is the schedule for the event (all times listed are Eastern Standard Time)
10:00 a.m. – GSU vs. UCF

11:15 a.m. – UCF vs. UNG

12:30 p.m. – Lunch Break

1:30 p.m. – UNG vs. GSU

2:45 p.m. – GSU vs. UCF

4:00 p.m. – UCF vs. UNG
---
There are a few interesting storylines to follow at this event.  For starters, Georgia Southern and North Georgia will have the opportunity to play yet another rivalry match.  The two schools last met a few weeks ago, with UNG coming out on top once again.  The in-state rivalry has been one-sided in favor of UNG over the past two seasons, but GSU is learning and improving every time they take the floor.  This Saturday will be another chance for us to see how these two schools stack up against eachother.
Outside of the two Georgia teams, we have a new school joining the National Collegiate Dodgeball Association on Saturday.  Central Florida will be taking the court for the first time as an official team when they play Georgia Southern in the first match of the day at UNG.  About a year ago, UCF was recruited to join the league by North Georgia on Twitter.  UNG noticed someone had posted a picture of their team winning an intramural dodgeball tournament at UCF.  They decided to quote tweet that individual, to challenge them to join the NCDA.  Quite poetic that almost exactly one year later, UCF's first tourney will involve them competing against the team that initially recruited them.
Get out of intramural and play with some real competition @NCDAdodgeball https://t.co/FErDf7MAm0

— UNG Dodgeball Club (@UngDodgeball) March 6, 2017
---
Now, time to preview what we know about each squad, heading into this tourney:
---
Central Florida
What do we really know about UCF?  Short answer: not that much.  The newcomer in the South Region will be playing in their first tournament ever, so there is very little scouting on this group.  I'm told they have started working one pinch-throws, and also have had the chance to review some film of other NCDA teams in action.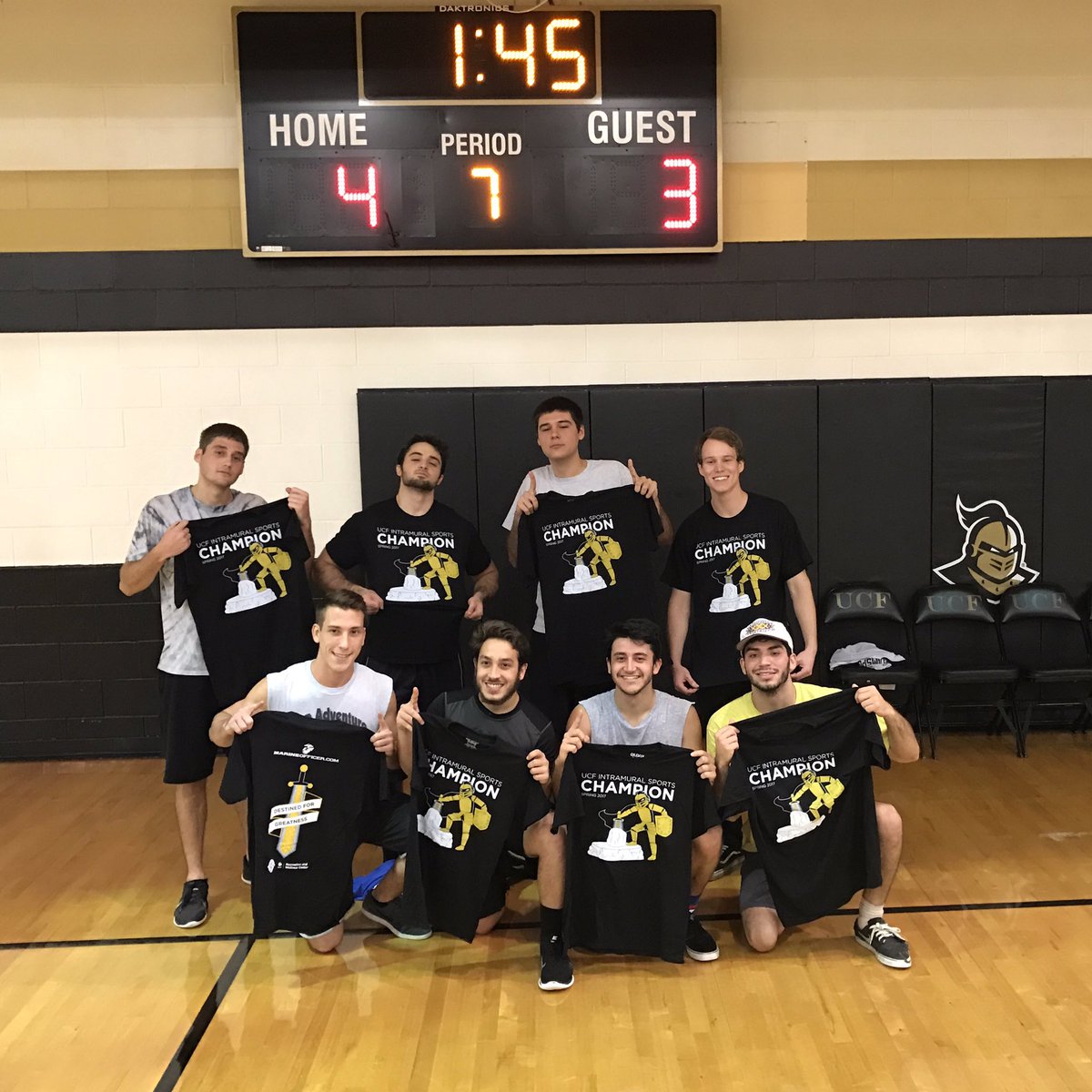 One thing I can assure you is that they are a competitive, confident bunch.  Ever since they started the process of creating a dodgeball club at their school, they were excited and confident about the success they could have in the NCDA.  This team will no doubt be fired up for their first match.  UCF will have a bit of a learning curve when it comes to pinch throwing, team strategy, etc., but I expect them to compete well in their first event.
---
Georgia Southern
GSU earned their first two wins as a program earlier last month at the Mardi Gras Madness tournament at Northwestern State.  GSU seems like a team with some positive momentum, and they could keep that going this weekend if they are able to A) hold their own against UNG, and B) secure a few wins over UCF.
If my power rankings list were to come out today, Georgia Southern would claim the 20th spot on the list.  They could improve upon that stock with a strong showing against UNG and UCF, but also could find themselves off the top 20 list once again if they happen to lose to the newly formed team from Florida.
---
North Georgia
North Georgia is the clear favorites at this event.  It is hard to believe that they are only in their second year as a program, as they are becoming fairly dominant within the South Region.  UNG will do everything they can to remain undefeated against opponents within their region on Saturday, and will have the benefit of playing on their home court with likely a full roster.
I expect UNG will go undefeated on the day.  Will they give up their first point against GSU?  Will UCF emerge as a legitimate opponent for them?  Time will tell.  If North Georgia leaves this tournament with three convincing wins, I expect them to climb up the power rankings for the month of March.
---
One other note: NCDA Content Team member Hunter Ford will be in attendance at this event, and plans to live-stream some games from the NCDA Facebook Page.  Make sure to tune in tomorrow to see some action from the NCDA's new and exciting South Region!